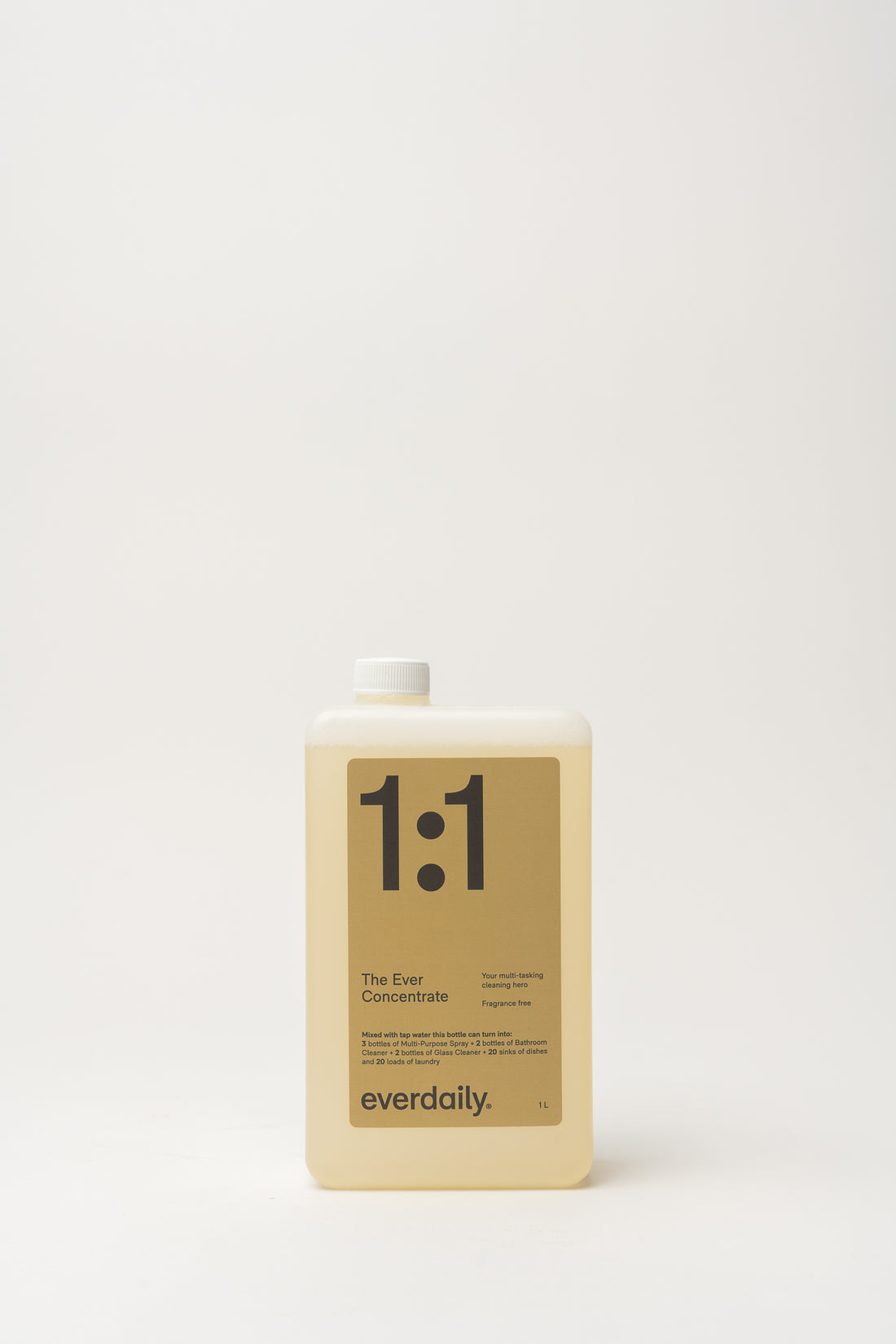 Ever Concentrate : Fragrance Free
- Non-toxic
- Plant & Mineral Based
- Biodegradable
- Hypo-Allergenic
- Fragrance Free
- Preservative Free
- No artificial colours
Simply mix with tap water at home and create the product you need when you need it. Saving time, space, money and unnecessary single-use bottles! 
This 1 Litre bottle can make :
3 bottles of Multi-Purpose Spray +
2 bottles of Bathroom Cleaner +
2 bottles of Glass Cleaner +
50 sinks of Dishes +
20 loads of Laundry
Or whatever you want it to be!