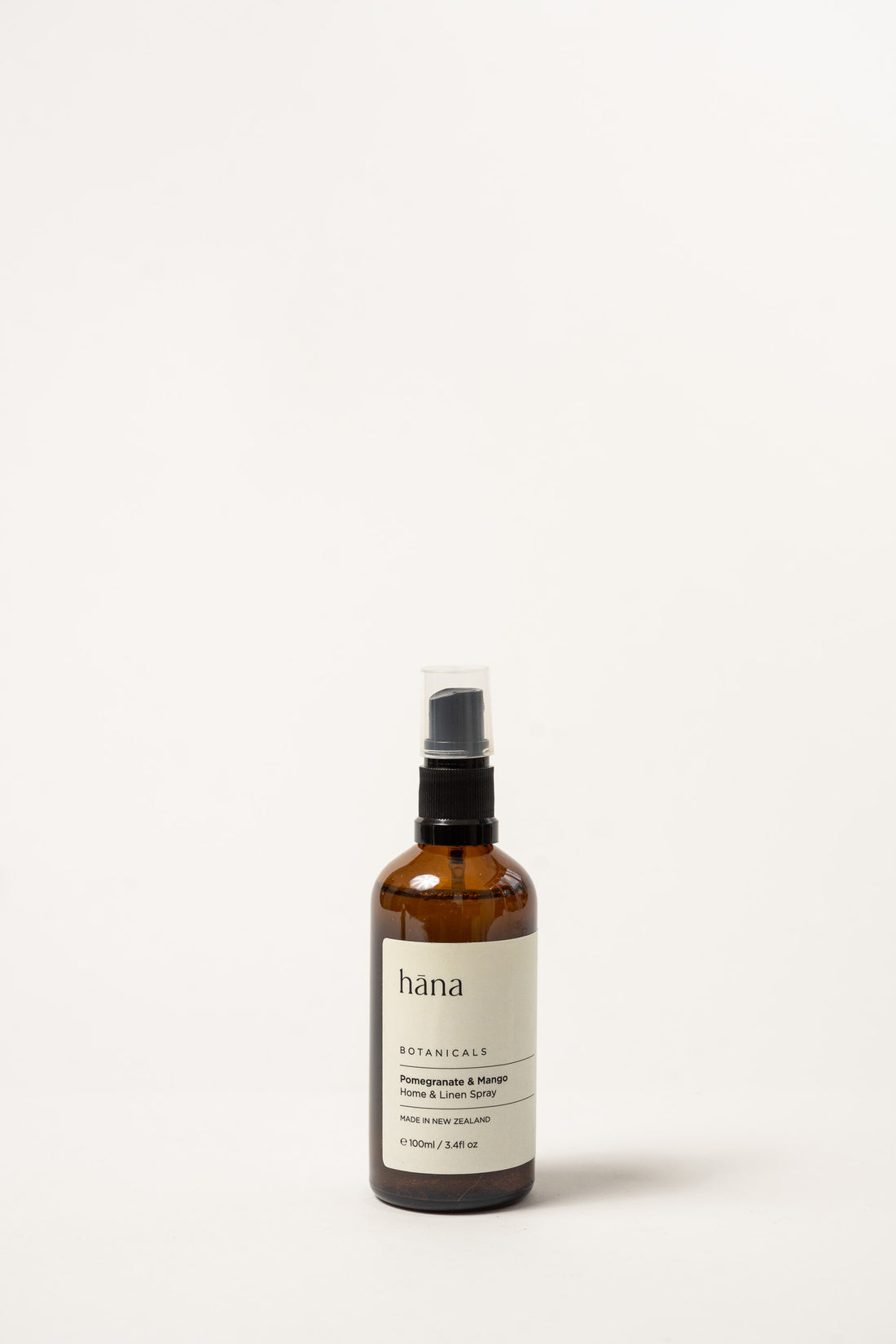 Pomegrante & Mango Linen Spray
Pomegranate & Mango - Sweet Pomegranate mixed with tropical Mango to give you a fresh and fruity burst of fragrance.
How to use: Shake well before use. Spray 1-3 pumps or more if desired approximately 30cm away from furniture, linen or open space. Allow spray to settle and enjoy.
Care instructions - Keep out of reach of children and sunlight. Store below 30c