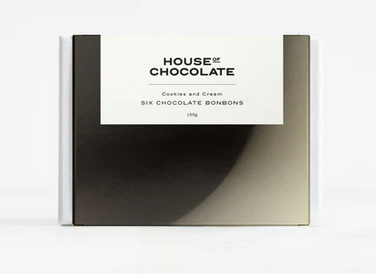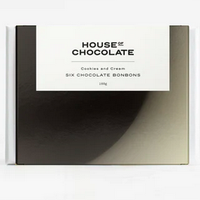 Cookies & Cream Bonbon BOX
Six individually handcrafted deliciously sweet and creamy cookies & cream bonbons. A creamy crowd pleaser packed into one sweet box just for Dad. Crunchy chocolate cookie crumbs mixed through sweet milky filling encased in a white chocolate shell. Hand painted in black and white cocoa butter. Inspired by Dad, for Dad this Father's Day.
Individually crafted chocolates made by hand in our chocolate kitchen. We use modern techniques and the best ingredients New Zealand has to offer, creating a unique chocolate experience.