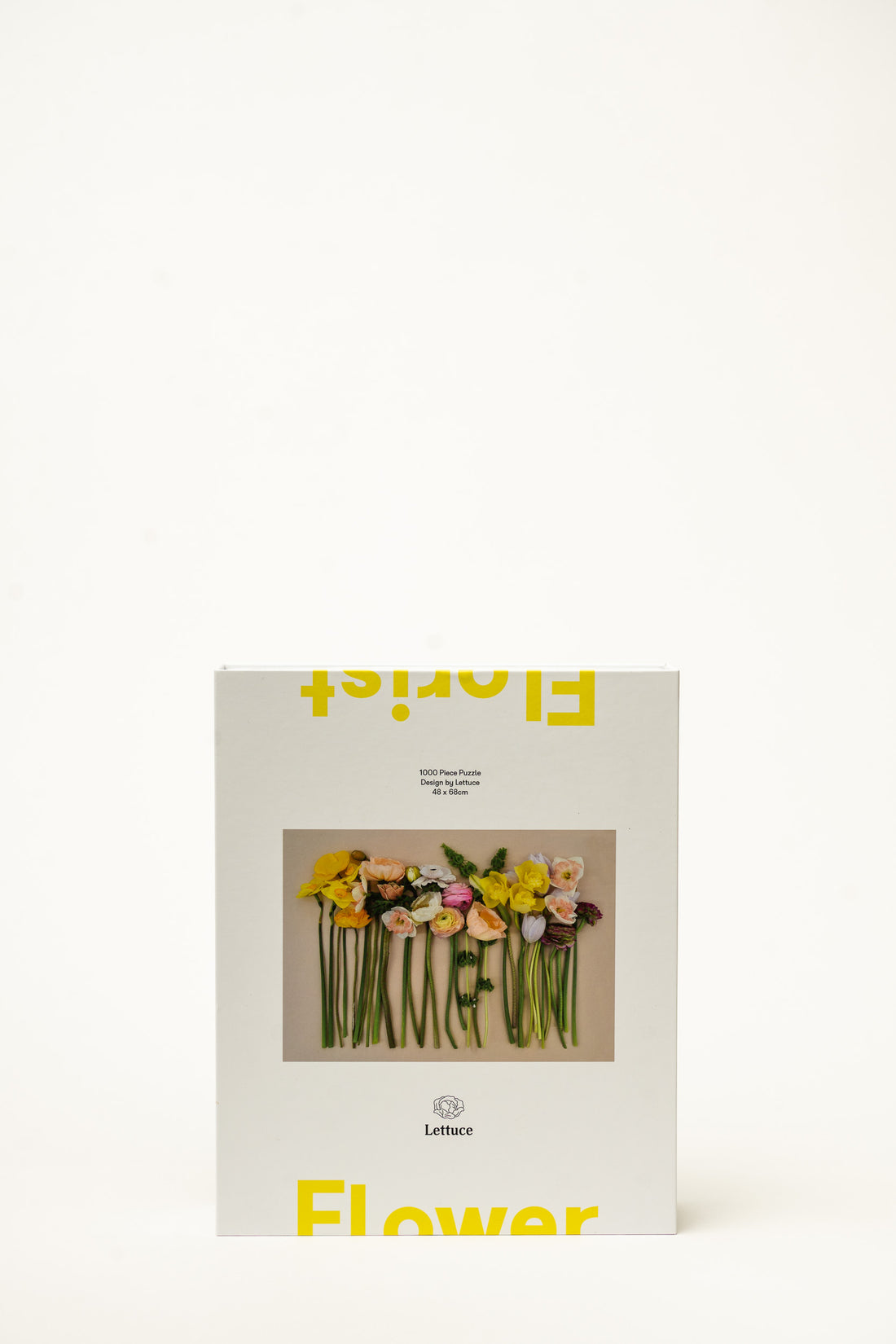 Stunning blooms from a local florist in Kingsland Auckland captured here all in a row. The prettiest pinks and yellows. A beautiful puzzle sure to delight and worth framing!
Lettuce loves the ritual of puzzles. We are creating puzzles and collaborating with designers to bring you interesting gorgeous scenes to delight and amuse. There is something extremely mindful about puzzling on your own or with family. Pour yourself a cup of tea or a glass of wine and relax with your puzzle. We hope you love them. 
1000 pieces that come in a fabric bag inside the box.
The cardboard puzzle pieces are made from a mix of recycled and sustainably grown timber. Soy ink.
Finished puzzle measures 68cm x 48cm.
Box measures 26.5cm x 5.5cm